A fresh reflection of
tropical Noosa
our story
Nothing else tastes like Noosa feels
There's something special about where we call home — geographically, culturally and spiritually. A place surrounded by a bay, beach and National Park. Where lush vegetation frames hidden coves of lapping blue sea and the scent of eucalyptus drifts through the air.

The traditional custodians of the land, the Kabi Kabi people, revere it as a place that exists in a balance between its fertile red soils, ancient fig tree forests and clear seas brimming with life.

Founded by intrepid local, Hayden Weir, Seabourne celebrates the harmony forged between the land and sea, and embraces the vibrant soul of Noosa today.
our story
Where sun-drenched days ease into balmy nights
There's a saying around these parts, 'You've got to give one hour to Noosa a day'. At Seabourne, we live by this — although we admit we go a little over time.

Our story stemmed from the desire to craft a range of spirits that reflect why so many of us fall in love with Noosa. From the magnetic allure of the sea and richness of the earth to the town that welcomes dreamers and wanderers from near and far.

As proud locals and expert distillers, we're matching our passion for this unique place with our supreme technical ability, creating exceptional drink experiences that invoke a small sip of paradise for the entire world to enjoy.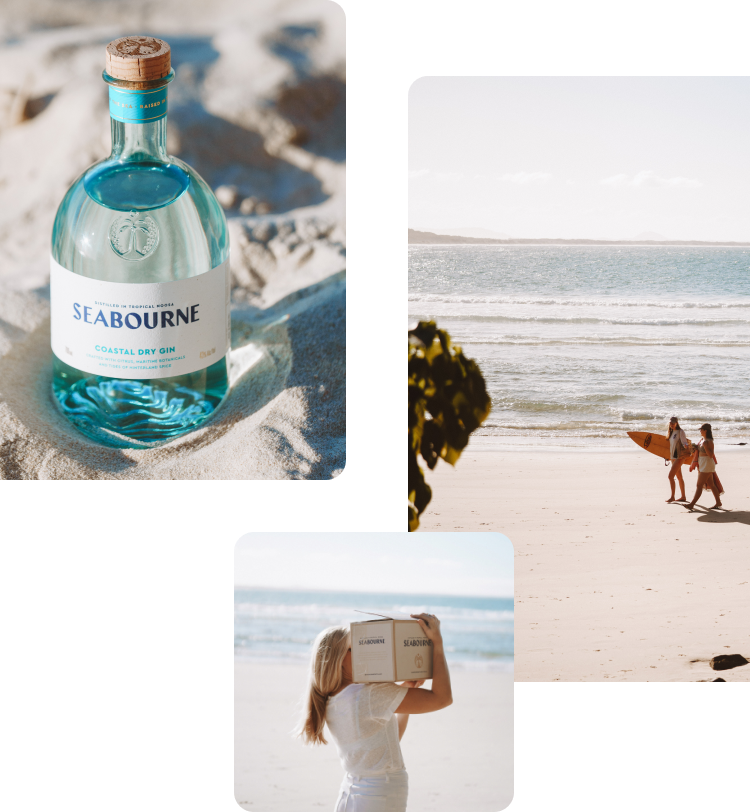 Born by the Sea • Raised In The Sun
Shop Seabourne
Shop Now